Routine Examinations/Health Checks:
We have the capability to perform thorough wellness exams in the safety and comfort of our indoor stocks located at the clinic. If you prefer our ambulatory services to come to your home, farm, or stable to examine or treat your horses, we are able provide those services as well. A routine examination can detect minor health issues before they become a serious problem. Our veterinarians will check your horse's heart, lungs, eyes, and mouth for any health concerns. They will also ask you a number of questions pertinent to your horse's overall health during the exam. Generally, our routine health exam is linked to one of the other equine services we provide such as annual vaccinations or teeth flo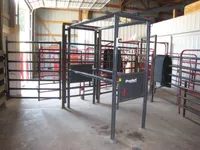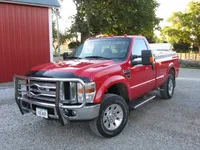 Lameness Examinations:
We generally examine lame horses at rest, walking, and trotting if possible. Their hooves and limbs will be thoroughly examined for any swelling or abnormalities. If necessary, we have a portable x-ray machine that can be used here at the clinic or on the farm to further diagnose any lameness issues.
Prepurchase Examinations:
A pre-purchase exam is recommended before purchasing any horse. The examination is a combination of our lameness and routine physical exams. We can include extra diagnostic tests such as x-rays, ultrasounds, and blood work to alert you to many underlying health issues.
Annual Vaccinations:
It is our belief that prevention is the best medicine whenever possible. We can create custom vaccination protocols to best meet your needs. We can set up schedules for pregnant mares, newborn and weanling foals, show and sporting horses, and pleasure horses to ensure that your horse is adequately protected.
Coggins (EIA Testing) and Health Certificates:
In addition to the standard paper forms, we have the capability to write digital health and Coggins papers that you can access anywhere you have an internet connection through Global Vet Link. Please allow approximately 10 days to receive your horse's Coggins test results. We are unable to write a health certificate until a negative Coggins report is in our possession.
Dentistry:
Maintaining a horse's teeth is critical to the animal's overall health. Removing the sharp points on the outside of the upper arcades and inside of the lower arcades by floating their teeth regularly will help maintain the integrity of the horse's mouth. Regular dental care will also help to keep irregularities such as waves and missing teeth at a minimum. Routine oral care will help prevent or reduce health issues such as choke and colic. We generally only recommend floating your horse's teeth when one of the following clinical signs is present; quibbling (dropping feed), weight loss, or fighting the bit. We have an equine stocks located here at the clinic for your safety and convenience.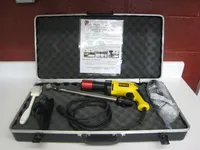 General Medicine:
If you have any concerns about your horse's health, we offer in-house blood analysis, ultrasound, and x-ray to help diagnose your horse's health issue. We also have a full in-house pharmacy to get your horses the medication they need without delay.
Minor Surgery:
We regularly repair umbilical hernias and perform castrations. We also frequently remove small masses, perform Caslick procedures on pregnant mares, place Foal Alerts on pregnant mares, and repair lacerations depending on the location of the wound. Major surgeries are generally referred to equine specialists.
Emergency Colic Treatment:
We often treat minor colic issues medically with great success. Our colic treatment usually consists of intravenous banamine, sedation, rectal palpation, and oiling via nasogastric tube depending on the severity of the case. More severe colic cases are referred to equine specialists.
Reproductive Ultrasound:
We prefer to detect an equine pregnancy very early at ~14-15 days of gestation which is prior to implantation of the embryo into the uterine wall. Detection any earlier than 14-15 days does increase the risk of early embryonic death. Detection at 14-15 days allows for the detection of twins prior to fixation to the uterine wall. If twins are detected early enough, one of the twins may be isolated and reduced. A recheck is needed to confirm the pregnancy at ~18-20 especially if a twin is reduced. Ultrasound also allows us to noninvasively detect any uterine or ovarian abnormalities than may be causing reproductive issues in a mare.
Cold Laser Therapy:
We offer cold laser or soft laser therapy to our equine patients to speed the healing process, decrease inflammation, and provide pain relief for both acute and chronic ailments.